West Coast Cool - the latest CD
Award winning, critically acclaimed jazz vocalist/lyricist, Mark Winkler meets multi-Grammy winning vocalist, Cheryl Bentyne, (member of the Manhattan Transfer) to form a dynamic duo intent on how cool the 'West Coast Cool Jazz' scene of the 50's still is. Together and separately they perform songs by Dave Brubeck, Chet Baker, Julie London and Bobby Troup (to name a few). Enjoy!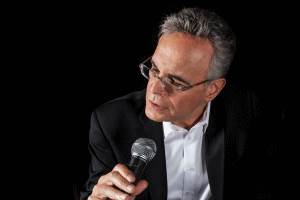 Next show!
03/01/14
Kansas City, MO at Knuckleheads

The Reviews Are In!
"This is an utterly fantastic jazz vocal date that raises the bar so high; critics will be comparing dates 50 years from now to this one. Killer Stuff."
Chris Spector – Editor and Publisher Midwest Record
"Cheryl Bentyne and Mark Winkler make the hippest guy/gal vocal duo since Jackie and Roy."
Joe Lange – Jersey Jazz
"The only thing that disappoints me about WEST COAST COOL is that I'll never hear it for the first time again. Jump to any place. One of them will be singing great, or both of them. In counterpoint and in harmony. No blemishes."
Brian Aranault – Record Rack
"WEST COAST COOL is artistry that is beyond words. Wow. Just Wow."
C. Michael Bailey- All About Jazz
"…The smooth and vibrant vocals of Winkler and Bentyne, who together that that oft-used phrase "dynamic duo" to a much higher level."
Ed Bianco – All About Jazz