CD Release Parties for The Company I Keep
I'll be doing two CD release parties in Los Angeles and New York to celebrate the release on my newest CD.The CD features special guests John Beasley, David Benoit, Cheryl Bentyne, John Clayton, Sara Gazarek, Jeff Hamilton, Claire Martin, Josh Nelson, Eric Reed, Jackie Ryan, Jamieson Trotter, Steve Tyrell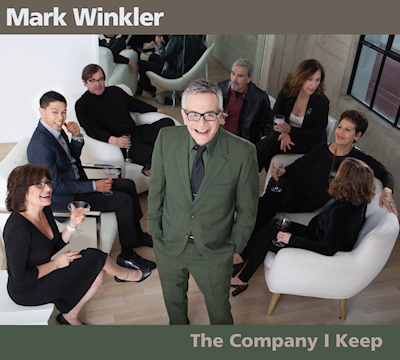 Wednesday, May 31st at Catalina's Jazz Club in LA!
I'll be joined by many of the musicians that played with him on this project including Sara Gazarek , Bob Sheppard, Jamieson Trotter Pat Kelley and Bob McChesney. In addition there will be some special guest stars yet to be announced!
Catalina Jazz Club
6726 Sunset Blvd.
Los Angeles, Ca. 90028
Reservations at (323)466-2210
or go to www.catalina jazzclub.com
One show only at 8:30
$20 Cover Charge
---
Thursday, July 13th at Birdland in New York City!
I will be announcing my band and special guests soon!
Birdland
315 W. 44th St.
New York, New York
(212)581-3080
One show only at 6pm
(it's early, but it's their CD release slot)