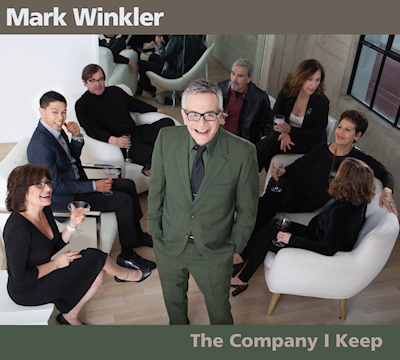 The Company I Keep
Release Date: May 25, 2017


featuring
John Beasley, David Benoit, Cheryl Bentyne, John Clayton, Sara Gazarek, Jeff Hamilton, Claire Martin, Josh Nelson, Eric Reed, Jackie Ryan, Jamieson Trotter, Steve Tyrell
| | | | |
| --- | --- | --- | --- |
| Walk-Between-the-Raindrops.mp3 | | | |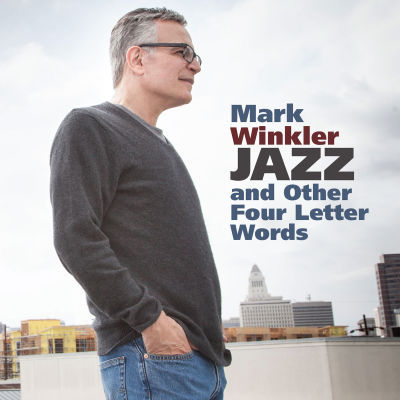 Jazz and Other Four Letter Words
To buy the CD, click Amazon
"A proud addition to the hip tradition pioneered by Frish, Blossom Dearie and others, adult, up market jazz knows it has a cool practitioner keeping it miles away from the respirator. Hot stuff."
(Chris Spector, Editor and Publisher Midwest Record)
Have a Good Time

- Mark Winkler

I Chose the Moon

- Mark Winkler

I'm Hip (duet with Cheryl Bentyne)

- Mark Winkler

My Idea of a Good Time

- Mark Winkler
West Coast Cool
Available at Amazon
"This is an utterly fantastic jazz vocal date that raises the bar so high, critics will be comparing dates 50 years from now to this one. Killer stuff.
(Chris Spector, Editor and Publisher Midwest Record)
"One of the few male / female duets in vocal jazz that finds both participants working on equal footing. Grammy winner Cheryl Bentyne turns in her finest effort in a decade and Mark Winkler continues to wow audiences and critics alike with his spot on vocal performances which seem to grow by leaps and bounds with each subsequent release."
(Brent Black, Critical Jazz)
"Sharper than a shark skin suit lapel, and swinging harder than a hammer thrower, singers Cheryl (Manhattan Transfer) Bentyne and Mark Winkler deliver a red hot tribute to West Coast Cool"
(George W. Harris, Jazz Weekly)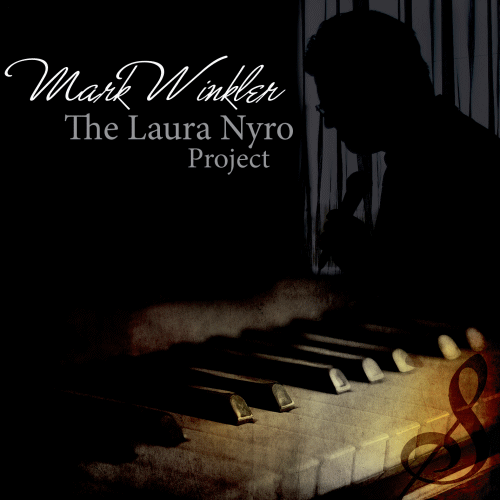 The Laura Nyro Project
Available at Amazon & iTunes & CDBaby
Going where no one has gone before, Jazz Singer/songwriter, Mark Winkler, tackles the songbook of legendary 60s/70s icon Laura Nyro–and does it his way. Featuring arrangements by Eli Brueggemann (current Musical Director of Saturday Night Live) and Jazz heavy hitters Eric Reed, Anthony Wilson, Bob Sheppard, Larry Koonse, Cheryl Bentyne and even… The Mills Brothers! Mark covers Laura's more well known tunes (Stoned Soul Picnic, And When I Die and Sweet Blindness) and some choice album tracks, revisiting her songs that are melting pots of jazz and pop and soul and taking them to the "jazz" side.
| | | | |
| --- | --- | --- | --- |
| | | California Shoeshine Boys | |
"The star among stars is Winkler's exceptional voice, one possessing that indefinable quality that makes it memorable without exactly understanding what is so superb about it. The Laura Nyro Project betrays the care and love Winkler and company put into the session; this is an excellent vocal outing by any measure." — All About Jazz, C. Michael Bailey
"Finding the jazz in Nyro's New York street roots, Winkler does a mighty job of crafting something that would have been jive in lesser hands. Anyone that loved Nyro's classics will not be bellyaching about anything after a spin here. Hot stuff throughout."
— The Midwest Record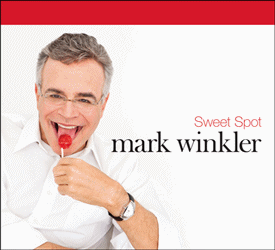 Sweet Spot
Café Pacific Records – CPCD10250
Available at CD Baby & iTunes & Amazon
Sweet Spot once again showcases Mark Winkler's skill as a consummate lyricist and singer, but this time features him on 4 standards including "On Broadway" and "But Not For Me", as well as Andre Previn's "Like Young" and Bobby Troup's "Their Hearts Were Full of Spring". The title cut is a Winkler original that is a duet between him and Vocalist Supreme Barbara Morrison, with a guitar solo by Grant Geissman.
Always known for the company he keeps, this time he ups the ante with such jazz stars as Billy Childs, Grant Geissman, Bob Sheppard, Greg Hutchinson and Anthony Wilson.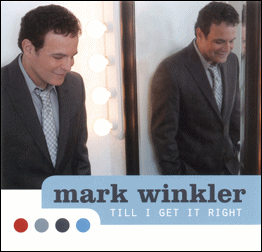 Till I Get It Right
FreeHam Records 0907
Available at CD Baby & iTunes & Amazon
This CD features mostly original Mark Winkler songs with a few favorites thrown in by such writers as Ivan Lins and Brock Walsh and Steve Allen. There's a neat duet on the Winkler/Marilyn Harris original "Cool" with Cheryl Bentyne and lots more.
See Mark's Videos page to view a music video of "Sissies".
| | | | | |
| --- | --- | --- | --- | --- |
| | How Can That Make You Fat | | | In A Lonely Place |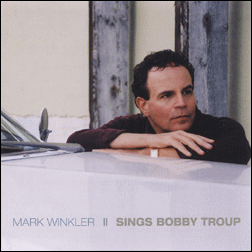 Mark Winkler Sings Bobby Troup
Rhombus Records RHO 7029
Available at CD Baby & iTunes & Amazon
Winkler's magnificent "Sings Bobby Troup" is an exciting and passionate musical valentine to a legend whose vocal stylings and music helped define the West Coast cool of another place and time. Mark sings such proven Troup standards as "Route 66", "Baby, Baby All the Time" and "Girl Talk", but delves deeper into the Troup songbook to sing such lesser known treasures as "Three Bears", "Hungry Man" and the never recorded before – "Learn to Love".
Produced by Barbara Brighton, who also helmed "Easy the Hard Way", "Mark Winkler Sings Bobby Troup" features the bright and infinitely jazzy backing of two famed Los Angeles ensembles: the Anthony Wilson Trio, featuring Wilson's electric guitar dazzle, and pianist Jon Mayer's group, which plays with Winkler in Los Angeles. Bob Shepard's sax adds a soulful texture in all the right spots as well.
Sharing, as Winkler sings on the lone original song "Two Guys from the Coast", "a love of all things that swing", the singer and his late muse, Bobby Troup, bring that vibe to a new generation. "When I sing 'Lemon Twist', I imagine I'm wearing a turtleneck and holding a martini and all is right with the world," says Winkler. "When I sing Bobby Troup, I can't help but feel cool."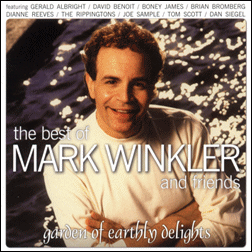 Garden of Earthly Delights – The Best of Mark Winkler
Varese Sarabande 302 066 472 2
Available at Amazon
The best of six albums and 15 years – featuring Gerald Albright, David Benoit, Boney James, Brian Bromberg, Dianne Reeves, The Rippingtons, Joe Sample, Tom Scott, Dan Siegel – and more!
Garden of Earthly Delights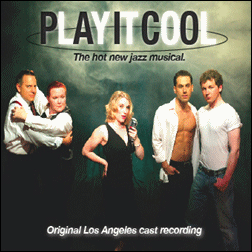 Play It Cool
Café Pacific Records – CPCD1240
Original Los Angeles Cast Recording
Available at CD Baby & iTunes & Amazon
Original music from the critically acclaimed film noire jazz musical – with Mark Winkler's lyrics – the music of 10 great composers – and arrangements by music director Louis Durra and the band.
Featuring 19 songs from the show – with a book by Larry Dean Harris.