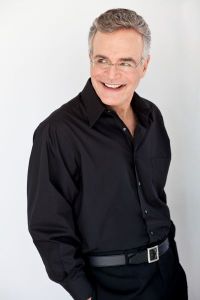 Print Version
"If Mark Murphy is the reigning king of vocal hipsterism, then Mark Winkler ranks directly behind Kurt Elling among heirs apparent." Chris Loudon – Jazz TimesNATIONAL
Mark Winkler is a platinum award winning singer/lyricist who has had over 200 of his songs recorded and/or sung by such artists as Dianne Reeves, Randy Crawford, Liza Minnelli, Bob Dorough, Jackie Ryan, Dee Dee Bridgewater, Lea Di Lauria and Britain's Claire Martin. He also has charted high on the Jazz Week charts with his last 4 vocal releases. He was also included as a 2014"Rising Star" Male Jazz Vocalist in Downbeat Magazine.
He will be releasing his new CD "Jazz and Other Four Letter Words in August 2015. After his last two recordings that were tributes to Laura Nyro and the musicians of the 50s West Coast Sound, this CD once again finds Mark mixing his own originals with songs by the likes of Paul Simon, Dave Frishberg and Bob Dorough and Rodgers and Hart. He is once again joined on this recording by Cheryl Bentyne for two songs, the duo released the highly regarded 'West Cost Cool" CD in 2013. For his new project, he has an all-star cast of musicians headed by John Clayton, Jeff Hamilton, Larry Koonse, Jamieson Trotter , Pat Kelley, Mike Shapiro, Dan Lutz and Bob Sheppard.
In June of 2015 he has four of his lyrics featured on the new David Benoit/Jane Monheit CD "2 In Love" which just received a four star rating from All Music Guide. This comes on the heels of more and more of his songs being recorded by the best singers in Jazz.
He has played in clubs in Los Angeles, in New York at the Blue Note and Birdland and has sung in London, Tokyo and Australia. As part of "West Coast Cool" with Cheryl Bentyne he has performed at the Syracuse Jazz Festival and in Tuscon, Arizona, Toronto, Canada and Madison Wisconsin among many other cities.
As an educator he teaches lyric writing "Crafting Great Lyrics: A Songwriters Workshop" at UCLA extension and at the Los Angeles School of Songwriting. He writes columns for Music Connection magazine and does interviews and reviews for LA Jazz Scene.
He also produced Joanne Tatham's CD "Out of my Dreams" which reached number 25 on the Jazz charts this year. He is preparing to go in the studio producing new projects for Lauren White and Miki Purnell.